#1 RACING WEATHER STATION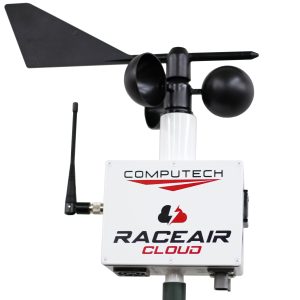 The RaceAir Cloud is the #1 racing weather station and is used by nearly every professional drag racer for a reason, it's the best. From Top Fuel to PDRA to Big Money Bracket Races, there is only one weather station those at the elite level trust, the RaceAir Cloud. We custom calibrate every single unit so that it is accurate and have been the industry leader in racing weather since 1988. The RaceAir Cloud is unparalleled in quality, features, reliability and customer support.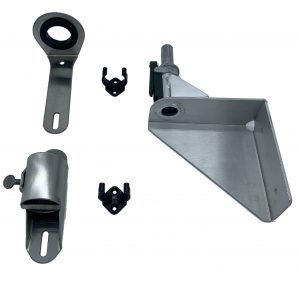 We have not cut any corners when it comes to making the installation as clean and seamless as possible and we provide you with absolutely everything you need. We supply you with outdoor pole mounting brackets that are designed to fit in existing trailer flashing screw holes, and an indoor trailer storage bracket to keep your Cloud safe during transport. You will also have the option for either a 4-8′ or 6-12′ expandable cam lock pole as well as trailer storage brackets for the pole to ensure they are secured during transport.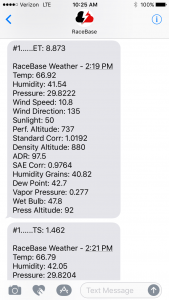 You can now get updated ET and Throttle Stop predictions as well as all of your weather variables direct to your phone. With our easy START/STOP feature you can text START to the RaceBase number when you get to the staging lanes and get your updated predictions. Then just send STOP when you're ready to race. The text message feature will require an internet connection at the trailer. However, by using phone and tablet hot spots this has become easier than ever. Many cell phone providers also allow you to add a tablet to your plan at an affordable rate allowing you to turn the tablet into a hotspot instead of a phone.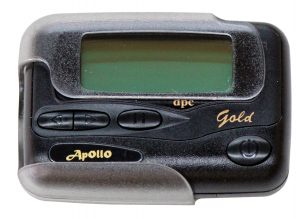 If purchased with the optional paging feature, you will receive your own closed circuit paging network that does NOT require any internet or cell phone service. This is the most reliable way to ensure you can get your up to date weather to the staging lanes regardless of cell service. When used in our RaceBase Logbook program or the Crew Chief Pager enabled software you can also get up to date ET Predictions.

The RaceAir Cloud incorporates the ability to add Wind Speed & Wind Direction. Knowing the wind speed and direction can go a long way to getting your car dialed down, especially true for Jr. Dragster and slower ET cars that are more likely to be effected by tail and head winds.
To improve the reliability of using head wind in ET predictions, we automatically calculate head wind as a single value to let you know how much the wind effects you. 0 and 360 degrees is a tail wind and 180 degrees is a head wind. We also take the head wind value every second and give you a rolling 60 second average of the head wind.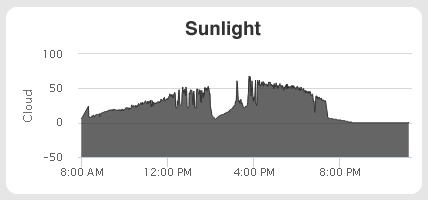 The new sunlight intensity meter will give you a definitive value for how intense the sunlight was during the pass. With drag racing, your traction and how your car reacts is different when the sun has been pounding down on the track versus when the clouds are rolling in. With the new Sunlight value you can now measure the suns intensity in terms of Lux x 1,000. This allows you to see exactly when clouds came in and what effect they had on other weather variables and your performance.
EASY SETUP  

/

/

/ QUICK & EASY

.
The RaceAir Cloud racing weather station has been designed to make the race day setup process as easy and quick as possible. We supply you with the brackets to mount on the outside of the trailer, a cam lock expandable pole and even storage mounts for the Cloud and pole at the end of the day. Setting up and flying your RaceAir Cloud is as simple as plugging the Cloud in, placing it on the pole, placing the pole in the supplied brackets and firing up the software.
TRAILER INSTALL KIT 

/

/

/

CLEAN.
The RaceAir Cloud comes with a 40′ cable that will go from the black interface box on the counter to the RaceAir Cloud sitting on the pole. The trailer install kit gives you three different cables. A 40′ trailer wall cable which will run through your trailer wall. A short 2′ cable to connect the interface and either a 8 or 12′ cable that will run up the pole and connect to the RaceAir Cloud. This make the installation clean and out of the way.
RACEBASE INCLUDED 

/

/

/ #1 DRAG RACING SOFTWARE
The RaceBase program is the #1 drag racing softare and it comes with a 1-year free subsciption for all RaceAir Cloud purchases. The RaceBase software is an all in one, weather, logbook and prediction program that excels in ET Prediction.
We have spent a lot of time and effort to make RaceBase as user friendly as possible and try to liken it to Microsoft Word. The first time you see it, it may be overwhelming, but once you use it some you realize how truly easy it is. Things work the way you expect them to and we don't clutter it up with too many options or unnecessary information. Combine that with our video tutorials that are built into each option and you can see why RaceBase is the #1 drag racing software in the world.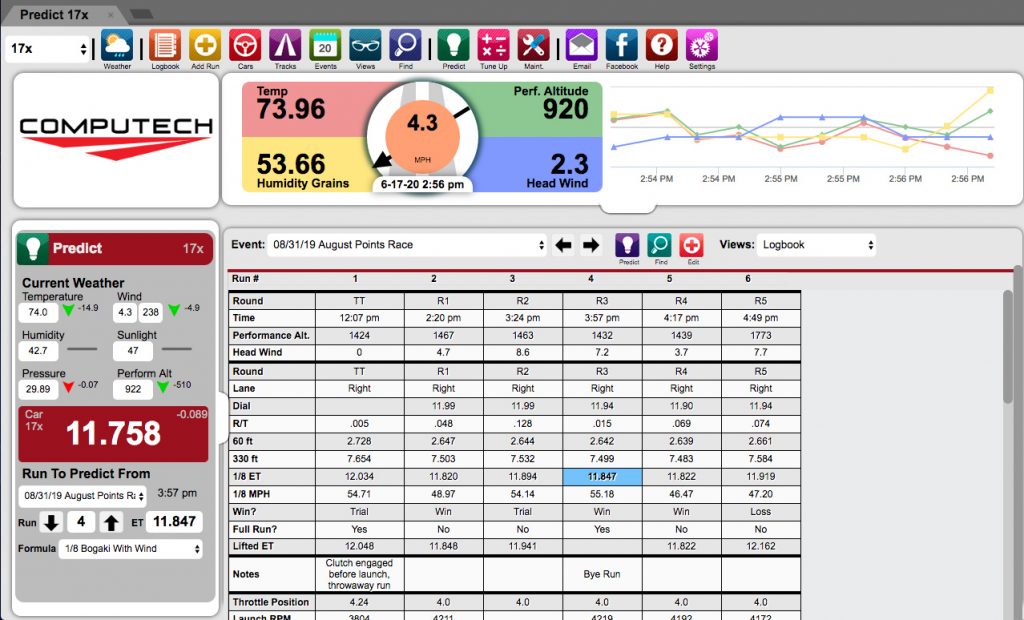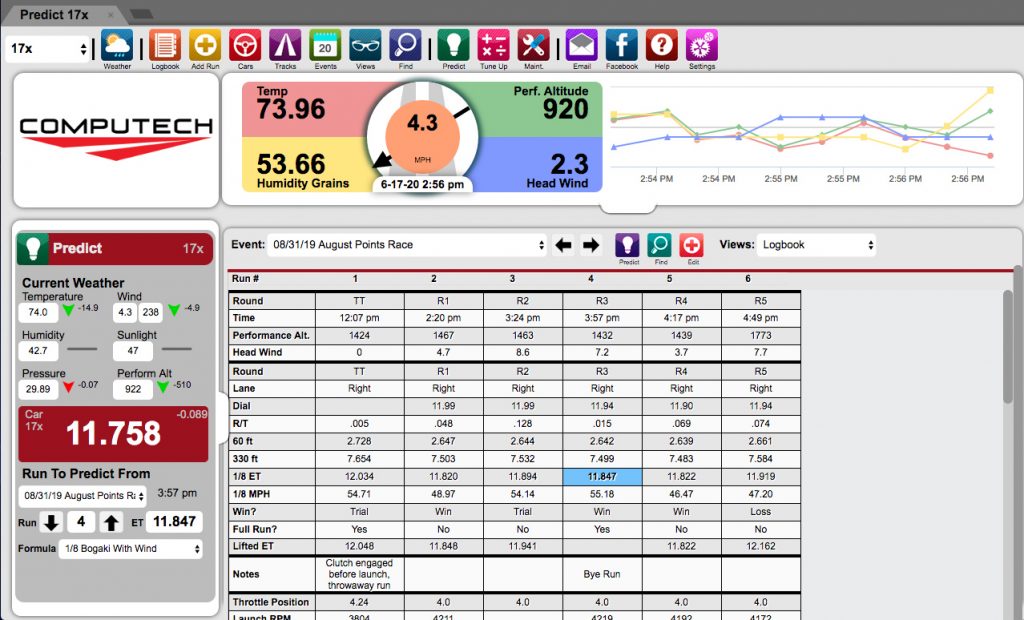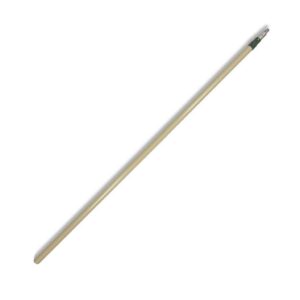 The RaceAir Cloud comes standard with a 4-8′ pole cam lock expandable polebut can be upgraded to a 6-12′. For normal installations, the 8′ pole works just fine, however if you have a stacker trailer or you park near stacker trailers, then you will likely need the 6-12′ pole upgrade.
The RaceAir Cloud utilizes a special cam lock to ensure that the Cloud is secured to the pole and the storage bracket. Because of this special cam lock mecanism, the pole supplied with the RaceAir Cloud is the only pole you are able to use.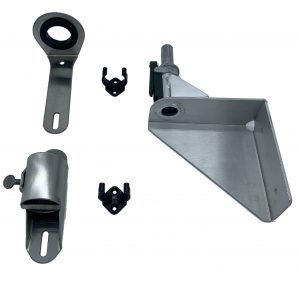 The RaceAir Cloud is meant to be in the weather and the elements and even stay up on the pole for long race weekends. But not everyone keeps the generator or power running to the trailer overnight. Since we absolutely recommend keeping the unit up and powered overnight, the 12v Power Kit option allows you to easiliy connect your Cloud to a dedicated 12v battery. The kit includes a 12v Power Panel that gives you a cigarrete lighter and dual usb charging ports plus the 12v Power Cable for the Cloud that allows it to run constantly.
We want to see you in the winners circle and reward you for your hard work, so for that reason, we post contingency for NHRA and IHRA. As per any contingency, you are required to run the decal on both sides of the car and we only offer contingency on purchases that are 5 years or less.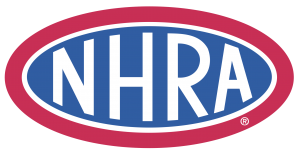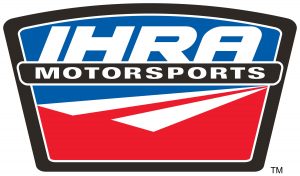 The RaceAir Cloud weather station is compatible with both Racepak and Crew Chief software. For Racepak you are able to easiliy import weather data for a run into your Racepak run information. For Crew Chief software, you will need to download the special Crew Cheif Edition of the RaceBase software and you cannot run both the Crew Cheif and the RaceBase logbook features simultaneously.


The RaceAir Cloud is meant to be on the pole all weekend or stored on the 90 degree trailer storage mount. However, we do recommend getting your RaceAir Cloud re-calibrated every 1-3 years, so at some point you will need to ship the unit back. The RaceAir Cloud Shipping Storage Case is meant to store the Cloud during the offseason, as a secure shipping method or to house a spare Cloud. If you purchase the storage case as an option with your initial purchase, all of your RaceAir Cloud parts and accessories will come inside this custom foam case.
Computech has a reputation in the racing industry for delivering the best technical support possible. We are racers ourselves, so we understand you don't race Monday through Friday 9-5. You work on your cars in the eveings and race all weekend. And for that reason we are available for eveining and weekend customer support which includes text message support. And when need be, we can always take control of your computer and work on things together as if we were sitting right next to you.