/

/

/

DRAG RACING DATA LOGGER

The Computech DataMaxx Racing Data Logger is a complete stand-alone racing data logger designed to fit the average racer's budget, but with features and sample rates that rival and exceed the abilities of some of the most expensive data loggers available. The Computech DataMaxx Racing Data Logger features expandable modules and sensor capacity, quick SD card memory, DataMaxx software, optional LCD Display with moveable channels, custom warning lights and much more.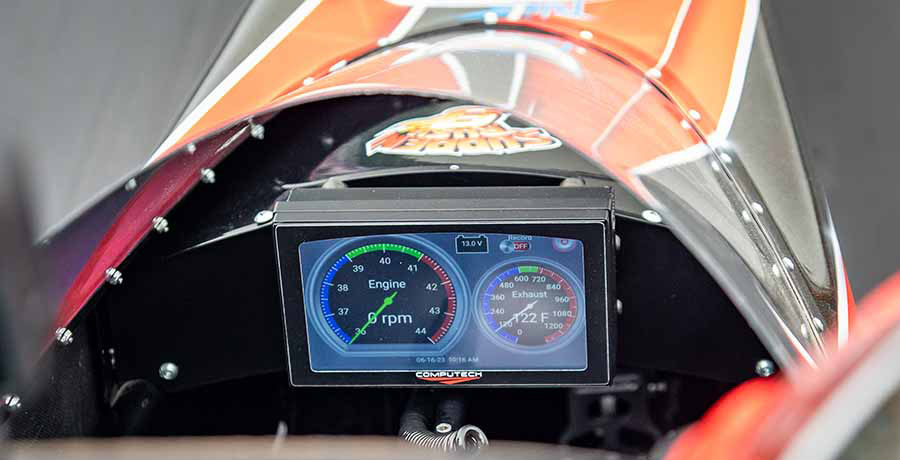 The DataMaxx Data Logger is a modular system that allows you to purchase the base Main Module and desired sensors to start, and then easily expand the system when your need for more data arises. Capable of monitoring over 30+ digital and analog sensors, the DataMaxx Data Logger is the perfect budget friendly data logger for sportsmen and professional racers alike.
If your data logger needs more channels than the Main Module allows, then simply add one of our analog or EGT expansion modules for even more sensor capacity. Computech's budget friendly data logger hardware combined with the powerful DataMaxx computer software makes the DataMaxx one of the best and most cost effective data loggers on the market.
/

/

/

RACING DATA LOGGERS, DISPLAYS, SENSORS & MORE

CAN'T FIND WHAT YOU NEED?



/

/

/

GIVE US A CALL TODAY AT 301-884-5712